771 million people live without clean water.
That's about 1 in 10 of us.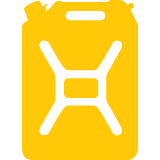 charity: water
Why Water?
Health: Around 297,000 children under the age of five die every year from diarrheal diseases caused by inadequate water and sanitation. Access to clean water and basic sanitation can save around 16,000 lives every week.
Women Empowerment: Women in Sub-Saharan Africa spend a combined total of 16 million hours per day collecting water. When a community gets water, women and girls get their lives back. They start businesses, improve their homes, and take charge of their own futures.
Education: Less time collecting water means more time in class. Clean water and proper toilets at school mean teenage girls don't have to stay home for a week out of every month.
Economic Growth: Every $1 invested in improved water access and sanitation yields $4-12 in economic returns, depending on the region and type of project.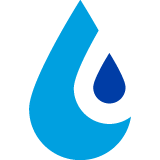 Express Water
We can end the water crisis in our lifetime.
Express Water and charity: water share a common goal; we both want everyone to have access to clean, safe water.
And with charity: water, 100% of public donations go directly to clean water projects.
When charity: water began in 2006, billion people lived without clean water. Now, thanks to the efforts of the global community, that number is down to 785 million.
We have the ability to end the water crisis. All we need are the resources.
How We've Contributed
Express Water is proud to commit to funding 100% of a brand new clean water project every single year, with 2 projects now completed in 2022 and 2023, and a new project already planned for 2024.
charity: water Projects
2022 Project - Bangladesh
Bangladesh is one of the most densely populated countries in the world and faces both water access and water quality challenges. It is prone to flooding during the monsoon season and droughts during the dry season.
The rural population primarily relies on groundwater, which has a high risk of contamination if it's not accessed and treated correctly. Many communities also lack access to basic sanitation and proper drainage systems, which further contaminate water sources.
Location
Bangladesh - Mymensingh and Sylhet Divisions
Piped System Tap Stands
BRAC was founded in Bangladesh in 1972 to provide relief following Bangladesh's war for independence. They have since evolved into the largest non-governmental organization in the world.
With charity: water's support, BRAC is currently working in the Mymensingh and Sylhet Divisions of Bangladesh. Their program installs piped water systems within schools and offers comprehensive hygiene and sanitation education.
2023 Project - India
Although the national government is committed to improving sanitation and water access, its ambitious goals need outside partnerships to create widespread change. Today, the government is working on the Jal Jeevan Mission, an initiative to bring piped water to every household in India by 2024. Our local partners are supporting these efforts.
Location
India - Odisha and Jharkhand
Piped System Tap Stands
Sustainability Highlight: Community members are trained as water system operators and handle routine maintenance
and basic repairs.

Gram Vikas' piped systems bring water directly into households and include a tap in the kitchen, bathroom, and shower. Once Gram Vikas' work is complete, every household and school in the community has access to clean water.
About Project
Come back soon for more information on our next project!
Solution
Piped System Tap Stands
Piped systems are good options if a water source has a high enough yield to sustain multiple water distribution points or is too far away for a community to access. These interconnected pipelines use gravity, electricity, solar power, or a combination of these methods to bring water directly to distribution points. The size and structure of the system is tailored to the geography, amount of water available, and financial and technical resources. In some cases, partners can use existing infrastructure, and they may rehabilitate non-functional parts or add extensions to existing systems to bring water to more people.