The Benefits of UV - You can trust your water with powerful UV-C - the safest water available, right in your home. UV light reduces various living impurities without adding chemicals to your water. Over 4,500 hours of UV protection in each bulb stops various living impurities that other filtration methods miss. Choose powerful UV protection for your water and start drinking healthy today!
About The System
Trust Your Water - Powerful UV sterilization kills coliform, E. Coli, viruses, bacteria, and more.
Don't Waste Money on Installing - Our easy quick setup design means you can install and understand.
Help Has Arrived - Support from experts who can answer any of your questions about your home's water.
Peace of Mind - An included emergency leak stop detector. Protect your home with quick flow shut off.
Simply Pure - Removes fluoride, lead, chlorine, chromium, calcium, nitrates, bacteria, viruses, more.
Make the purest drinking water with your own home system. Great in the kitchen: Improve the taste of your cooking, coffee, ice, and drinks.
Experience true UV Reverse Osmosis purification and sterilization. Safe filtered, fresh tasting H2O: Removes up to 99.99% of contaminants including Lead, Chlorine, Fluoride, Cyanide, Giardia, Radium, Asbestos, Calcite, Heavy Metal, Bacteria, Viruses, Pharmaceuticals, and other major contaminants. Specs
Parts
Installation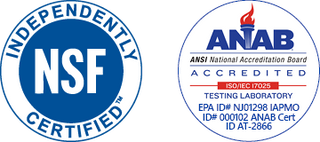 The Cleanest Water On Earth
Up to 99.99% Reduction
The foundation of our Reverse Osmosis Systems, the Express Water RO5DX and RO10DX Systems are NSF Certified. Our RO Systems also reduce up to 99.99% of 158 impurities and Total Dissolved Solids (TDS). Customer Reviews
Write a Review
Ask a Question
06/03/2021
Ron H.

United States
Great
Our water heater has a very high chlorine taste and smell and this system has removed all up but it has been great
06/03/2021
Ron H.

United States
Great
Our water heater has a very high chlorine taste and smell and this system has removed all up but it has been great
First Impression: Organized!
I often judge a book by its cover; this time was no different. Brightly color-coded parts depicted on the packaging created an expectation for organization and predictability - I wasn't disappointed! My second impression, was, "Wow! They really went above and beyond!" One inner box greeted me, "Hello!" and another promised, "Your water is about to change. Let's get started." The thought put into each step prepared me for organized, easy-to-follow instructions. Multiple boxes nested neatly in the larger box were sorted and clearly organized. The total process to drink my first clean water took much longer than I would have liked, but the clear instructions prepared me upfront to expect such. When I finally got to drink my first glass of clean water, I was very pleased with the flavor and the confidence that now my water was clean! I wish I had paid more attention to which faucet was included, though, because my main faucet is brushed nickel and clashed with the chrome of the included faucet. I'll be upgrading it, but there is no fault in the product. A tester shows my normally 400 ppm water is now at 17 ppm and has a pH of 7, whereas before it was 7.5. Someone who prefers alkaline water (I don't) might want to order the system with the alkaline cartridge, but I am pleased that this system delivers exactly what I'd hoped it would.
Amazing Water Filtration Equipment
We bought the Ultraviolet RO System. It is a SUPER water filtration equipment. The taste and color are amazing and there is no smell anymore. We NO longer need to buy bottled water, it will cancel alone. We are very happy with this acquisition. Thanks Express Water.
This installation whooped my a**
I assume I took a wrong tuyn @ albakoyky Seriously, tho, I think I did not use enough tape on ALL the taped fittings. I almost hurt myself trying to tighten the connection enough. Lordy... I ALSO forgot about crescent wrenches! Man, life would have been so much easier. I digress... Ya, the computer geek finally got 'er figured out. From what I can see, all looks well. Great product - I just hope I afford changing these filters twice a year. Whew!!