Start Drinking Safe And Healthy - Start drinking clean healthy water with the minerals you need (like Calcium, Magnesium and Potassium). We include 5 stages of mineralization in our water. Keep your energy up and recover faster with antioxidants and increased oxygen levels in your water. With powerful UV-C filtration, right in your home, you can ensure your water is always free from various living impurities - the UV light is equipped with a warning light that will alert you when the power of the UV falls below the optimal range. Start drinking healthy today!
About The System
Reverse Osmosis Water Filter: Experience what water should taste like with the Express Water reverse osmosis water filtration system removing up to 99. 99% of Lead, Chlorine, Fluoride, Nitrates, Calcium, Arsenic, Bacteria, and more
UV Water Purification System: Powerful UV Sterilization eliminates microorganisms like coliform, E. Coli, viruses, bacteria, microorganisms, and more from your drinking water
Alkaline Water Filter: Alkaline Filtration System with Active Mineral Technology adds Calcium, Potassium, Magnesium, and other minerals to your body needs right in your water
Under Sink Water Filter: Don't waste money on professional installation. Express Water's quick and easy-to-understand design means you can install and understand everything about your new water filtration system
Quality : Rest easy with our 1-year on all Express Water Reverse Osmosis Water Systems
Under Sink Water Filter System: No need to mess with refilling or activating your Alkaline UV water filter system, Express Water's water filtration systems automatically fill your water tank with high quality drinking water
Leak Detection: Each under sink water filter includes an emergency leak stop detector that shuts off water flow when it detects unwelcomed moisture Specs
Parts
Installation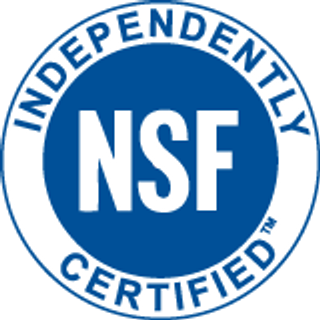 The Cleanest Water On Earth
Up to 99.99% Reduction
The foundation of our Reverse Osmosis Systems, the Express Water RO5DX and RO10DX Systems are NSF Certified. Our RO Systems also reduce up to 99.99% of 158 impurities and Total Dissolved Solids (TDS).