Pure, Healthy Water From Your Faucet - Start drinking healthy and stop drinking impurities with your own home Reverse Osmosis Water Purification. Express Water offers the highest impurity reduction rated RO Membrane for up to 99% reduction of major water impurities. We have designed our system's five stages of filtration to work together for long lasting high grade impurity filtration, giving you the cleanest water and the best value in filtration. Choose the best in home filtration and start drinking healthy today!
About The System
Reverse Osmosis Water Filter: Experience what water should taste like with the Express Water reverse osmosis water filtration system reducing up to 99.99% of Lead, Chlorine, Fluoride, Nitrates, Calcium, Arsenic, and more.
Water Purification System: Drink the healthiest water on Earth. All our water filters are specially engineered to work together, producing the safest and best tasting water you'll ever drink.
Under Sink Water Filter: Don't waste money on professional installation. Express Water's quick and easy-to-understand design means you can install and understand everything about your new water filtration system.
Under Sink Water Filter System: No need to mess with refilling or activating your water filter, Express Water's water filtration systems automatically fill your water tank with high quality drinking water.
Leak Detection: Each under sink water filter includes an emergency leak stop detector that shuts off water flow when it detects unwelcomed moisture.
Customizable RO Water Filter System: Express Water home water filtration systems are fully upgradable and customizable with quick connecting fittings. Try additional filtration attachments including UV Water Filter, Alkaline Water Filter, Deionization Water Filter, and more.
On Demand Support: Support from experts who can answer any of your questions about your new water filter.
Specs
Parts
Installation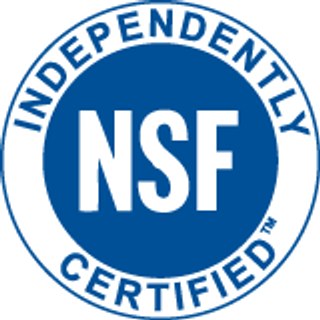 The Cleanest Water On Earth
Up to 99.99% Reduction
The foundation of our Reverse Osmosis Systems, the Express Water RO5DX and RO10DX Systems are NSF Certified. Our RO Systems also reduce up to 99.99% of 158 impurities and Total Dissolved Solids (TDS).
Customer Reviews
Write a Review
Ask a Question
02/05/2023
Dan F.

United States
Very satisfied,
Very easy to operate and don't mind filling up large bottles in the sink, Just have to rig up a small hose to the small goose neck to the bottle or whatever. Have to wait till I get my first bill since I had this thing since 2 weeks ago today to see if it saved me any money. If anything it beats having to go the the store and refilling them there twice a week. My unfiltered water reads 127 on the TDS scale and 3 after it is filtered.
01/23/2023
Tim L.

United States
I regret not doing this sooner.
I have this thing about my tea and my ice being clear. I have tried several different countertop filters with no success. But this RO system has done it. No more murky tea or ice water, no more floaties, and great taste. Also, no more buying and lugging cases of water around. This thing will pay for itself in 2 months. Im so impressed with it and so disappointed I wasted money on those other filters(I spent enough on the other filters to buy this RO system and have money left). This was easy to install, except I had one little issue. I put teflon tape on the connecter to the faucet, even though it had an oring, I didnt see anywhere in the directions if it should have teflon or not, but i didnt want leaks. Anyway, i broke the first connector by overtightening it, luckily there was a spare. I didnt put teflon on the second one and had no issues, and no leaks there or anywhere else. The water quality is great. Flavor is great. Ive been using it for around 20 days now. I highly recommend this system.
12/02/2022
james b.

United States
very happy with my purchase
this system is built way better then my older (non express water) RO unit. they make it very easy to set up and the customer service has been great.
11/23/2022
Kimberly C.

United States
RO for our well water
The installation was very easy and straightforward. The water from the unit is very good.
09/03/2022
Rodney D.

United States
Works well
Easy install took about 20 minutes happy with unit