The Benefits of UV - You can trust your water with powerful UV-C - the safest water available, right in your home. UV light reduces various living impurities without adding chemicals to your water. Over 4,500 hours of UV protection in each bulb stops various living impurities that other filtration methods miss. Choose powerful UV protection for your water and start drinking healthy today!
About The System
Trust Your Water - Powerful UV sterilization kills coliform, E. Coli, viruses, bacteria, and more.
Don't Waste Money on Installing - Our easy quick setup design means you can install and understand.
Help Has Arrived - Support from experts who can answer any of your questions about your home's water.
Peace of Mind - An included emergency leak stop detector. Protect your home with quick flow shut off.
Simply Pure - Removes fluoride, lead, chlorine, chromium, calcium, nitrates, bacteria, viruses, more.
Make the purest drinking water with your own home system. Great in the kitchen: Improve the taste of your cooking, coffee, ice, and drinks.
Experience true UV Reverse Osmosis purification and sterilization. Safe filtered, fresh tasting H2O: Removes up to 99.99% of contaminants including Lead, Chlorine, Fluoride, Cyanide, Giardia, Radium, Asbestos, Calcite, Heavy Metal, Bacteria, Viruses, Pharmaceuticals, and other major contaminants. Specs
Parts
Installation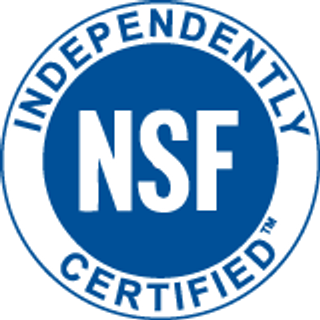 The Cleanest Water On Earth
Up to 99.99% Reduction
The foundation of our Reverse Osmosis Systems, the Express Water RO5DX and RO10DX Systems are NSF Certified. Our RO Systems also reduce up to 99.99% of 158 impurities and Total Dissolved Solids (TDS).