Start Drinking Safe And Healthy - Start drinking clean healthy water with the minerals you need (like Calcium, Magnesium and Potassium). We include 5 stages of mineralization in our water. Keep your energy up and recover faster with antioxidants and increased oxygen levels in your water. With powerful UV-C filtration, right in your home, you can ensure your water is always free from various living impurities - the UV light is equipped with a warning light that will alert you when the power of the UV falls below the optimal range. Start drinking healthy today!
About The System
Reverse Osmosis Water Filter: Experience what water should taste like with the Express Water reverse osmosis water filtration system removing up to 99. 99% of Lead, Chlorine, Fluoride, Nitrates, Calcium, Arsenic, Bacteria, and more
UV Water Purification System: Powerful UV Sterilization eliminates microorganisms like coliform, E. Coli, viruses, bacteria, microorganisms, and more from your drinking water
Alkaline Water Filter: Alkaline Filtration System with Active Mineral Technology adds Calcium, Potassium, Magnesium, and other minerals to your body needs right in your water
Under Sink Water Filter: Don't waste money on professional installation. Express Water's quick and easy-to-understand design means you can install and understand everything about your new water filtration system
Quality : Rest easy with our 1-year on all Express Water Reverse Osmosis Water Systems
Under Sink Water Filter System: No need to mess with refilling or activating your Alkaline UV water filter system, Express Water's water filtration systems automatically fill your water tank with high quality drinking water
Leak Detection: Each under sink water filter includes an emergency leak stop detector that shuts off water flow when it detects unwelcomed moisture Specs
Parts
Installation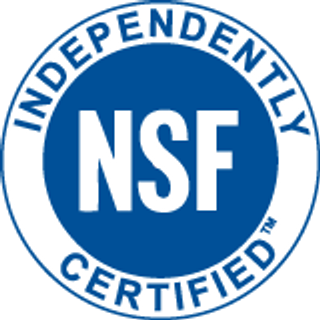 The Cleanest Water On Earth
Up to 99.99% Reduction
The foundation of our Reverse Osmosis Systems, the Express Water RO5DX and RO10DX Systems are NSF Certified. Our RO Systems also reduce up to 99.99% of 158 impurities and Total Dissolved Solids (TDS). Customer Reviews
Write a Review
Ask a Question
07/13/2023
Adam

Canada
Beauty System - Fell the difference
Installation was a breeze. Just used booklet walk through. Water system fits great under sink and is a super clean unit. Water quality is so much better I can feel the difference. Will eventually get a unit for the entire home.
06/15/2023
Christina F.

United States
Still thinking about installing it
It looks really complicated not sure I'm up for this.
06/15/2023
Christina F.

United States
Still thinking about installing it
It looks really complicated not sure I'm up for this.
06/04/2023
David R.

United States
Great tasting water at a very affordable price.
Easy install if you're somewhat handy. If you choose to use the UV sterilizer, you will need to add a 120vac receptacle under the sink. (Most homes have power available from your dishwasher.) Great tasting super ultra clean water, LONG lasting cartridges, and no more expensive bottled water and having to carry all that weight home from the supermarket!!! No issues after 3 years so far, so buy one today and you will love the convenience of in home filtered water.
04/25/2023
DANIELLE M.

United States
tastes great
great experience. we had a plumber install the filter for us. we had to call customer service once and they had the best customer service that i've ever called in my life.